Not much going on as of late.....thus the decline in posts! I have likely lost the majority of my readers but for those of you awaiting an update......here I am!
I have felt great the past few weeks. It is increasingly difficult to continue to be on "light activity." I think each day I end up doing a little more. I still have yet to go grocery shopping or anything that extensive. Josh and I had a work dinner to attend on Friday night so I did make a short trip to Old Navy to find a shirt that would actually fit. I thought it would be fun but I was in some pain and couldn't fully enjoy it!
Mother's Day was wonderful! Josh and Samara got me an awesome watch and some beautiful flowers. I thought that was all but he came home today with a gift certificate for a pedicure! WOW! I am spoiled! Here is the watch:
I had a terrific weekend.....I was able to spend time with family that I don't get to see very often so that is always a blessing. My brother, SIL and niece were in town as well as my grandfather out of the nursing home long enough to be at Mom's for the get-together! We had a great time and I spent WAY too much time on my feet! I have been feeling pretty good after the busy weekend so I am thankful that the Lord has been watching over me!
I honestly don't have much to share. I am having fun learning more and more on Photoshop.....I think I might be addicted! I made a new signature after learning how to do animation, so that was fun......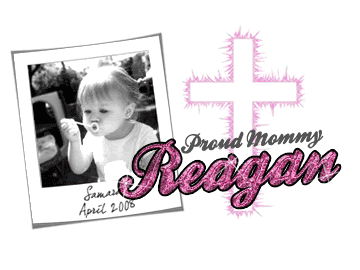 It's not GREAT but it was fun to make!
I wish I could think of something else to tell you but things have been pretty boring around here! I have been going to the OB every 2 weeks, as normal, and things have been looking good! Thanks for all of your prayers!